PERFORMANCY FORUM is a relational, adaptive platform and thinktank for PERFORMANCE ART /LIVE ART / SOCIAL PERFORMANCE / PERFORMATIVE DISCOURSE and [inter]related practices…
UPCOMING EVENTS:
ZOOM LINK FOR BOOK PARTY 12/12/2020: https://us02web.zoom.us/j/85492170904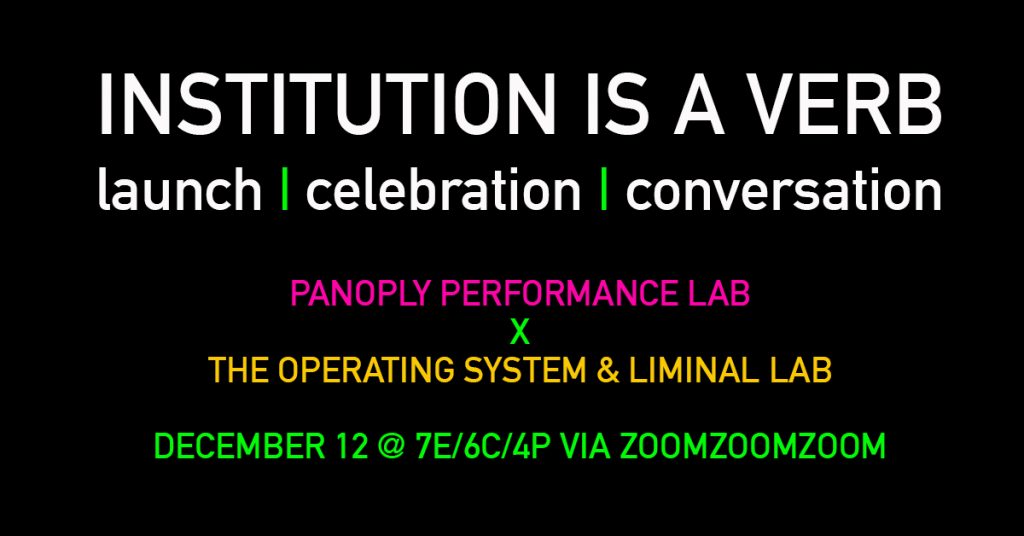 Institution is a Verb is a compendium of community-contributed texts, scores, notes, and documentation culminating and indexing 7 years of collaboration, para-capitalist research, and performative institution during Panoply Performance Laboratory's operations as a laboratory site at 104 Meserole Street in Brooklyn, NY.
OPERATING SYSTEM project page/link to Open Source Library download
Gathering texts, documentation, scores, notes, and recollections from the community of performance makers, witnesses, and others who actualized PPL's operation as a lab site at 104 Meserole Street 2012–2018, this project echoes, recognizes, and critically reflects upon (p)articular performances, forms of gathering, collective ideation procedures, and (for)bearances of witness practiced across the site, its situations, and multiplicit envisaging processes. To presence, to difference, to practical, performative resilience, descriptions of what was seen, how some felt, what one did and why are dedicated in documentary formats. In context, for history, in substantiation of the value of each other, PPL (in lab iteration) culminates 7 years of collaboration, para-capitalist research, and performative institution (institution as a verb).
LAUNCH EVENT! SATURDAY, DECEMBER 12, 2020 via zoom
Editorial Committee: Esther Neff, Ayana Evans, Tsedaye Makonnen, Elizabeth Lamb, and The Operating System founder/director ELÆ | (Lynne DeSilva-Johnson).
++++++++++++
PAST EVENTS 
PERFORMANCY FORUM: CORPUS COLISEUM*
where and how is "live performance"? between the hot summer street and the cold flat screen is there potential for an arena of excess, a collective inquiry, a stage, a site for appearances and activations that move, motivate, and share e-motion? ALL SUMMER 2020…
Produced in collaboration between the Operating System/Liminal Lab, and PPL (Panoply Performance Laboratory).
September 19: IV Castellanos & Amanda Hunt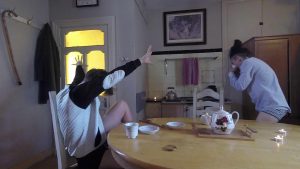 August 31: Polina Riabova curates group show: Raki Malhotra, Jazzmyn Coker, Jenna Kline, Polina Riabova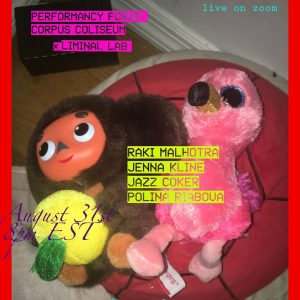 August 24: Anya Liftig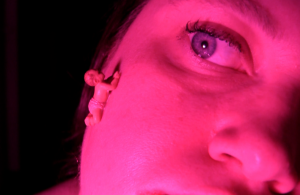 August 17: Simone Johnson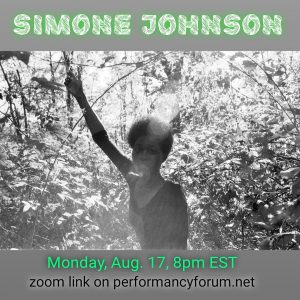 August 10: Verónica Peña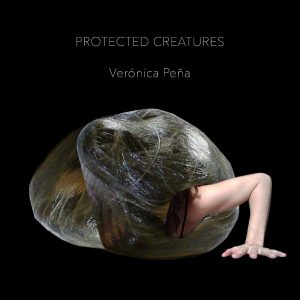 August 3: GOODW.Y.N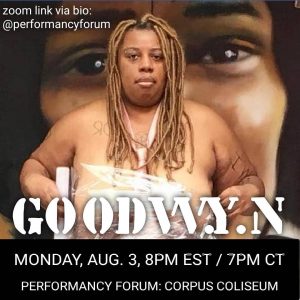 July 27:Lorene Bouboushian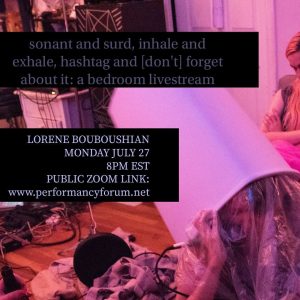 July 20: Geraldo Mercado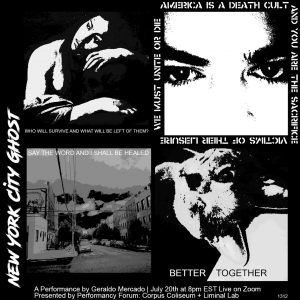 July 13:Sierra Ortega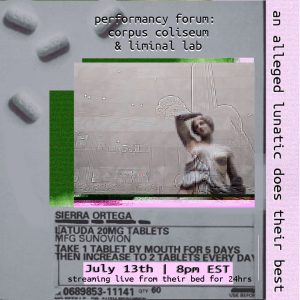 July 6: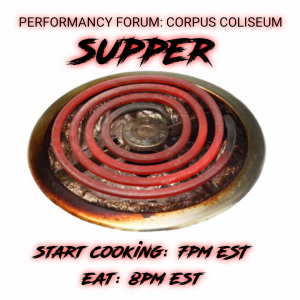 June 29: april vendetta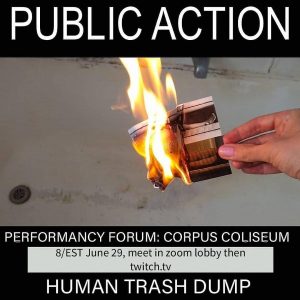 June 22: Matthew Gantt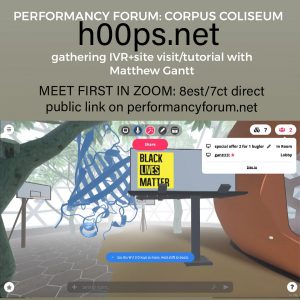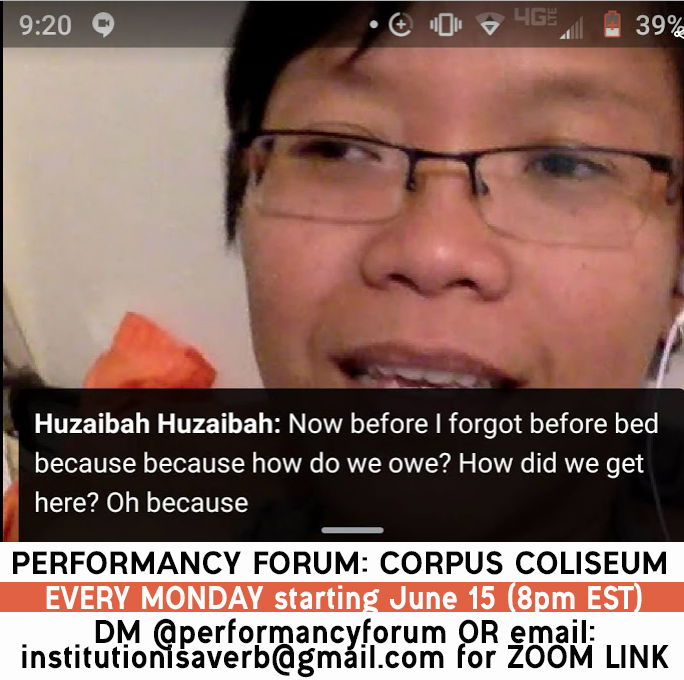 Conscientiously-assembled corpora account for and value affects, presences, and perceptions, countermanding the "lawfully inevitable" tragedies of free market (un)incorporation. As the corpses stack up, (in)sensible embodiments, spectacles, and documents must appear to (re)(de)compose and (re)present specific sorts of immortalities in the form(s) of rituals, representations, and self-recognitions, contributing to the construction of immediately habitable situations (if not [im]potential futures). 
A: participatory rituals marking, mourning, or intentionally burying ways of seeing and perceiving. Just as we mourn our humxn dead and dying and grieve our ability to assemble without fear, we long and labor for the death of capitalism, an end to colonialism, and the fall of empire with its white supremacy, patriarchy, and other complexes of mass conception and corporeal control. These rituals suspend disbelief in energetic efficacy, staging collectivities that blur the lines between private and public and between either 1) those gatherings which memorialize, grieve, mourn the dead & difficult and/or 2) those demonstrations which demand, call for, declare the deaths of particular ways of seeing, ordering, and performing realities & selves. Rituals take place over the internet or dispersed throughout bodies in different locations, those "present" may be involved in the action(s) or processes undertaken, presences and absences are hereby emphasized.
B: durational (3hr+) or short-form (-1hr), high-affect performances-as-art, intentionally attempting to materialize shared states of emotion (or "affective space"), researching potential for moving each other, touching each other, through composed spectatorships, staged theorizations, and active testimony; each score involves the "artist" presenting "a performance" and interpretive instructions, response-forms, or questions for witnesses to pursue/answer. Ways of receiving images, actions, expressions, and communications are specifically addressed as we research the capacities (and optimistically/desperately search for any potentially-interesting allowances) of "live" performance art. Artists rigorously consider frames, mediation schemas, and "platform" (e.g. "where" and how performance can unfold/how it is mediated, accessed, etc)
C: taking forms of moderated discussion and debate, these sessions focus on forms of tragedy, what it means to "garden," biotic sublimation vs. systemic capitulation, glitch tactics, and more, as thinker-practitioners step out of imperial (academic) and industrial (artworld) contexts in order to move more fluidly and directly between theory and practice. Grounding subject matters and opening up "one to the many" modes of address, these formally-democratic conversations dig into the hard labor of adapting and designing methods, modes, and strategies rooted in perspectives, values, ethics, and beliefs (and vice versa, to analyze the consequential/implied perspectives, value, ethics, and assumptions inherent in particular methodologies, ideologies, and ways of acting).
* CORPORA, plural "corpus;" body or embodiment, subject matter, work by an author, metabolic and digestive parts of the body. CORPUS CALLOSUM, the nerves connecting the two hemispheres of the brain, COLISEUM, an ampitheatre or site for public spectacle, most famously The Colosseum (Flavian Ampitheatre) at the center of the city of Rome, Italy.


PROJECTS:
Institution is a Verb
PPL is currently working on a book entitled Institution is a Verb documenting, indexing, and reporting on 7 years of operation at the lab site in Brooklyn where PERFORMANCY FORUM largely took place 2012-2018. The book will be published in collaboration with The Operating System. Please click HERE for the call for book contributions! Abstracts for more in-depth pieces as well as other materials due March 15, 2019.
RECENTLY PAST EVENTS: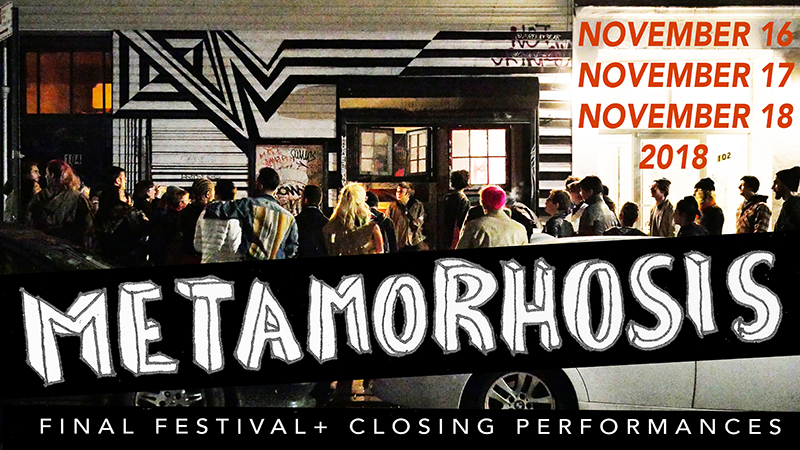 104 MESEROLE STREET has been Panoply Performance Laboratory (PPL)" organized by the collective of the same name since 2012. As of January 1, 2019, the site will be renamed PARA//EL, organized by IV Castellanos and Amanda Hunt.
Under the name PPL, the site has operated as a laboratory for the performance art communities of Brooklyn and beyond, home to hundreds of events, gatherings, meetings, exhibitions, thinktanking sessions, projects, and performances. METAMORPHOSIS celebrates the movement mentalities and states of constant adaptation and (intra)relationality that (in)form our practices and projects, culminating 7+ years of work by artists with practices centralizing liveness, presence, and social situation/interaction and activation.
FRIDAY, NOVEMBER 16
7pm:
Jodie Lyn-Kee-Chow and Kanene Ayo Holder
Shawn Escarciga
Anya Liftig
Miao Jiaxin
SATURDAY, NOVEMBER 17
4pm: COMMUNITY MEETING
6pm: performances begin:
Honey Jernquist
Anja Ibsch
Dominique Duroseau
Geraldo Mercado
Ayana Evans
IV Castellanos and Amanda Hunt
SUNDAY, NOVEMBER 18
4pm:
Rafael Sanchez
Lorene Bouboushian
Maria Hupfield
3dwardsharp
Julia Santoli
PPL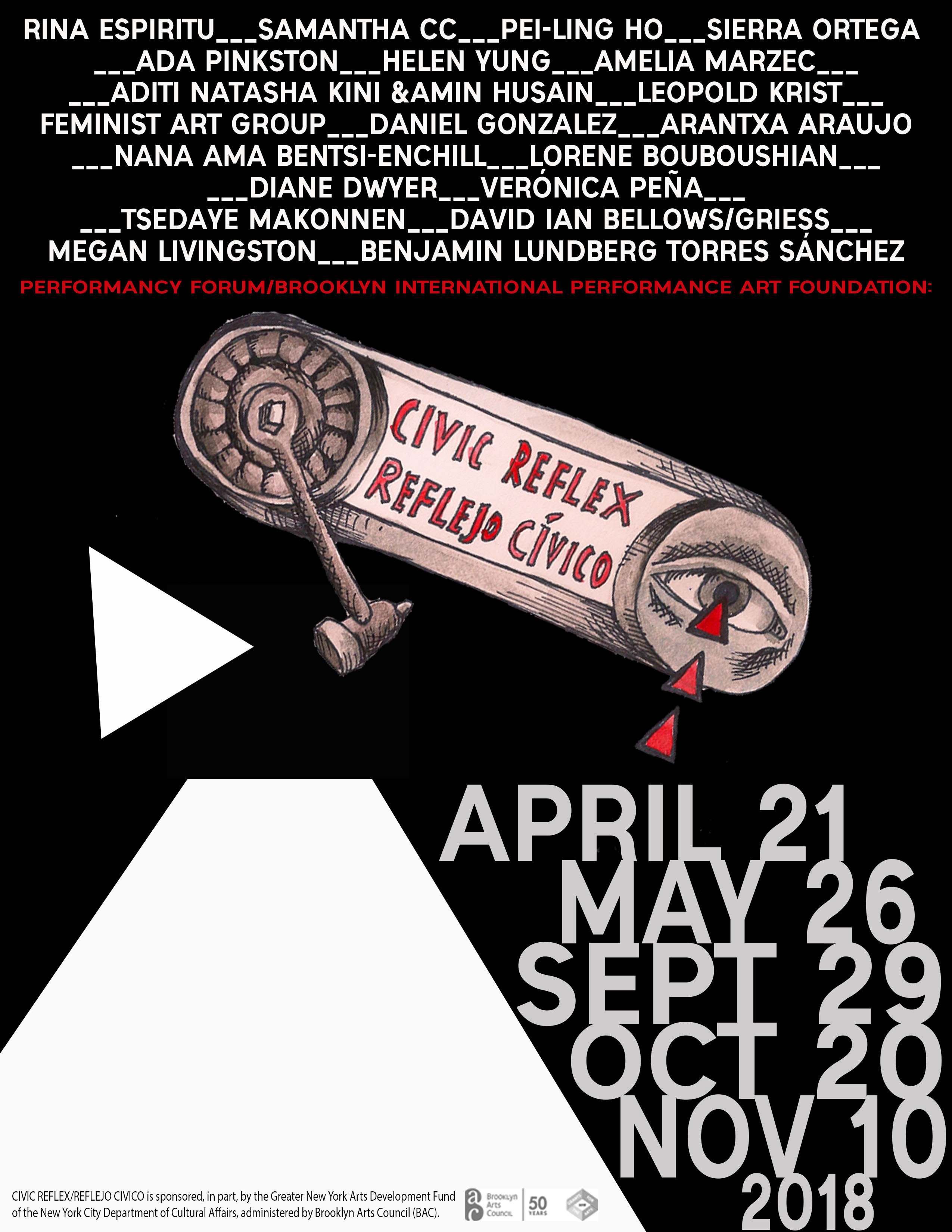 PERFORMANCY FORUM: CIVIC REFLEX is a collective performance/social art project involving: 1) the formation of a self-reflexive collective of 20 artists/groups 2) a series of 5 public forum events and 3) an online blog substantiating and framing "civic" "civil" and "reflexive" performance practices and performative theoretics. PERFORMANCY FORUM: REFLEJO CÍVICO es un colectivo de arte social y performance  que consiste en: 1) la creación de un colectivo de 20 artistas/grupos que se comporte de manera auto-reflexiva 2) una serie de 5 eventos/foros abiertos al público 3) un blog online dedicado a proveer contexto y enmarcar teóricamente prácticas de arte performático, civil, cívico y auto-reflexivo.
http://reflejocivico.civicreflex.us/

The 20 artists/groups are: Rina Espiritu, Pei-Ling Ho, Tsedaye Makonnen, Diane Dwyer, David Ian Bellows/Griess, Benjamin Lundberg Torres Sánchez, Daniel Gonzalez, Nana Ama Bentsi-Enchill, Aditi Natasha Kini and Amin Husain, Leopold Krist, Megan Livingston, Feminist Art Group (F.A.G.), Amelia Marzec, Samantha CC, Sierra Ortega, Verónica Peña, Ada Pinkston, Lorene Bouboushian, Arantxa Araujo, Helen Yung
The 20 artists/groups will meet on each of the five Saturdays for collective forum discussion and interaction, followed by performances/presentations/situations on each date starting at 8pm, FREE AND OPEN TO THE PUBLIC.
April 21, 8pm. Public performances/presentations by: Diane Dwyer, Benjamin Lundberg Torres Sánchez, Rina Espiritu
May 26, 8pm. Public performances/presentations by: Pei-Ling Ho, Daniel Gonzalez, Nana Ama Bentsi-Enchill
September 29, 8pm. Public performances/presentations by: Aditi Natasha Kini and Amin Husain, Leopold Krist, Megan Livingston, Feminist Art Group (F.A.G.): IV Castellanos || Zavé Martohardjono || S. Lumbert || J. Soto
October 20, 8pm. Public performances/presentations by:  Amelia Marzec, Samantha CC, Sierra Ortega, Verónica Peña
November 10, 8pm. Public performances/presentations by: Ada Pinkston, Lorene Bouboushian, Arantxa Araujo, Helen Yung, David Ian Bellows/Griess
CIVIC REFLEX/REFLEJO CIVICO is sponsored, in part, by the Greater New York Arts Development Fund of the New York City Department of Cultural Affairs, administered by Brooklyn Arts Council (BAC).