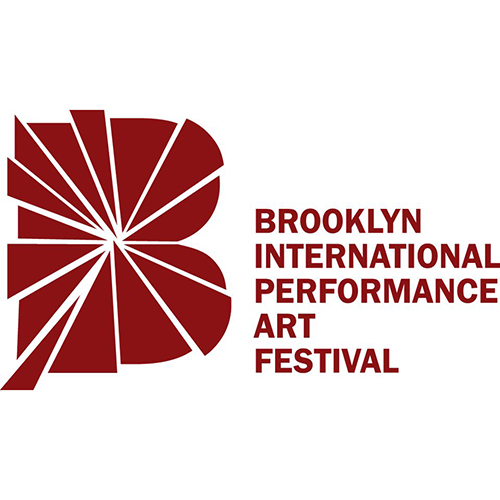 Brooklyn International Performance Art Festival (BIPAF) was a mass work of performative institutional critique constructed by all participants and realized across spaces and public sites over the course of July, 2013. The project was initiated by the fen serf operating as PERFORMANCY FORUM. After the festival, the "F" in BIPAF has come to stand for "Foundation" and remains an anonymous entity organizing/standing up for/in for performance art institution.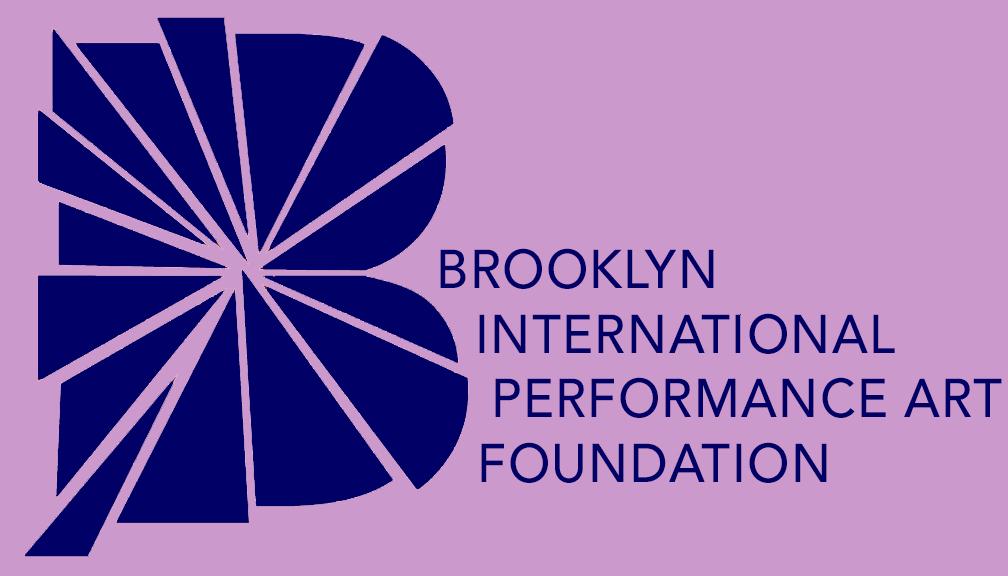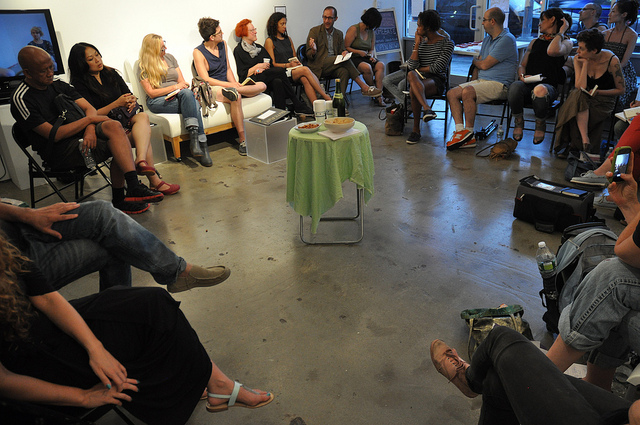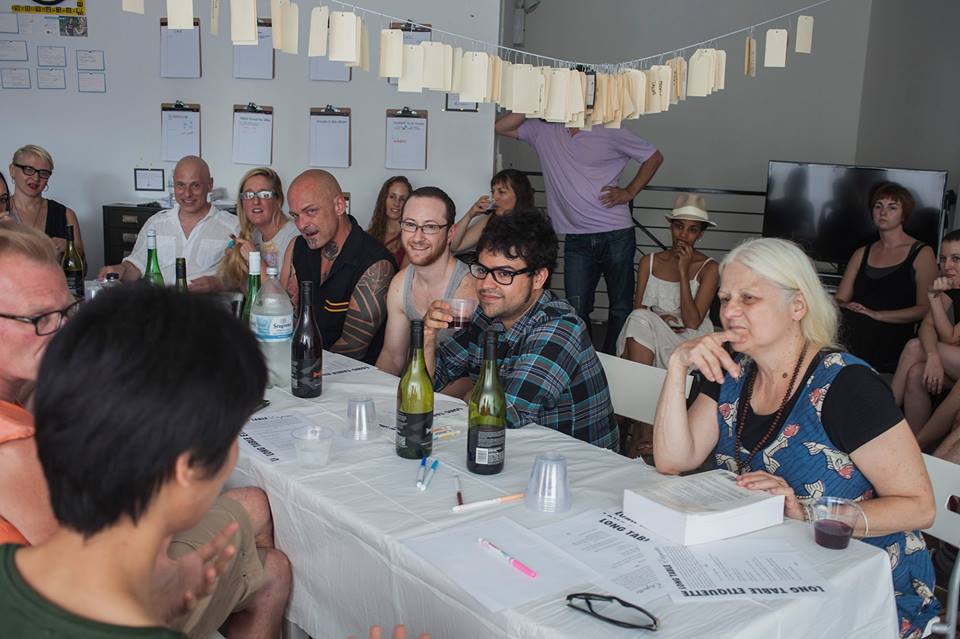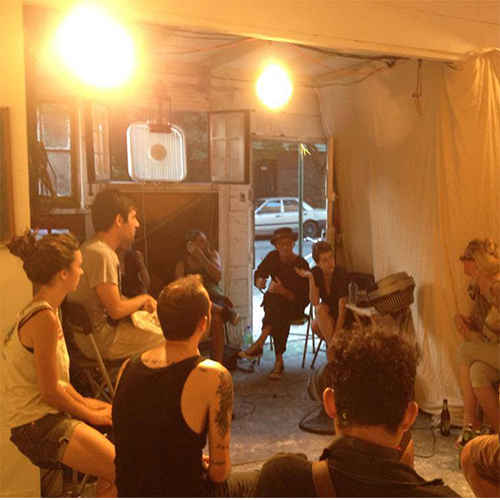 (photos by Hrag Vartanian)

Spaces:
Brooklyn Fire Proof, CAVE, Fitness Center for Arts and Tactics, Glasshouse, Goodbye Blue Monday, Gowanus Ballroom, Grace Exhibition Space, IV Soldiers, JACK, Panoply Performance Laboratory, Silent Barn, The Invisible Dog Art Center, The Woods, and public sites across Brooklyn including Prospect Park, the Myrtle-Broadway J train platform, and many sidewalks and street-islands.
Particating performers included:
Adrienne Anemone, Adult Content, Albert Behar, Alejandro Acierto, Alex Berry, Alex Young, Allison Brainard, Amy Finkbeiner, Anaze Izquierdo, Andrea Pensado, Andrew Drury, Andy Horwitz, Angela Washko, Animal Tropical, Ann Hirsch, Ann Liv Young, Anna Kalwajtys, Antibody Corporation, Anya Liftig, Arai Shin-Ichi, Arianna Ferrari, Autumn Hays, Ayesha Ngaujah, Baby Birds Don't Drink Milk, babyskinglove, Bailey Nolan, Barbara Bush (Martha Wilson), Baxton Alexander, Benjamin Lundberg, birdorgan, Borts Minorts, Brian Lewis Saunders, Brian McCorkle, Cara Starke, Caridad Sola, Carisa Bledsoe, Carolina Tabares-Mendoza, Charmaine's Names, Chloë Bass, Christen Clifford, Christhian Diaz, Christina Ray, Collectif Experiencia, Coralee Lynn Rose, Coralina Meyer, Courtney Leigh Novak, Crank Sturgeon, Da-Yeon Kim, Dan McKereghan, Dan Peck, David LaGaccia, David Moscovich, Dennis Sullivan, Dhira Rauch, Dolanbay, Dora + Maja, Dovrat Meron, Dr. Lisa Levy, eggs, eggs, Elana Katz, Elinor Thompson, Erica Mott, Erik Hokanson, Esther Neff, Eyal Perry, Felix Morelo, Genevieve White, Geo Wyeth, Geraldo Mercado, Gim Gwang Cheol, Guillermo Gómez-Peña, Halona Hilbertz, Hayley Morgenstern, Hector Canonge, Heeran Lee, Hilary Sand, Hiroshi Shafer, Hoesy Corona, Holobiont, Ian Deleón & Anabel Vázquez, Id M Theftable, Ike Ufomadu, Ivy Castellanos, Jaamil Olawale Kosoko, Jackie Du, Jason Zeren, Jeff Ziegler, Jenn Dierdorf, Jenna Horton, Jenna Kline, Jennifer Chan, Jennifer Nieves, Jeremy Bailey, Jessica Kaire, Jill Burton, Jill McDermid, Jodie Lyn-Kee-Chow, John Bonafede, Jolie Pichardo, Jon Konkol, Jonathan Phelps, Jonathan Wood Vincent, Kaia Gilje, Kalan Sherrard, Karla Stingerstein, Karolina Kubik, Katelyn Hales, Kathinka Walter, Katya Grokhovsky, Kay Ottinger, Kikuko Tanaka, Kirstin Mitchell, La Pocha Nostra, Larissa Hayden, Lee Todd Lacks, Lindsey Drury, Lital Dotan, Loop B, Lorelei Ramirez, Lorene Bouboushian, Lorraine D. Glover, Lou Susi, Louis King, Macklen Mayse, Maja Cule, Mari Novotny-Jones, Maria Fernanda Hubeaut, Maria Hupfield, Mariana Luna, Marie Christine Katz, Marjani Forté, Marni Kotak, Mary Lattimore & Jeff Ziegler, Matthew Silver, Matti Havens, Megumi Kamimura, Miao Jiaxin, Michelle Levy, Middle Children, Mila Matveeva, Mimi Fadmi, Molly Schaffner, Monica Valenzuela, Monstah Black, Mr Transylvania, Myk Henry, Nancy Vizcaíno, Nathaniel Sullivan, Nick Cregor, Nicole Brydson, Niegel Smith, Niña Yahred, No Collective, Oriana Leckert, Pablo Rocu, Paige Fredlund, Pendulum Swings, Peter Carlaftes & Kat Georges, Peter Dobill, Quetzal Belmont, Rachel Winborn, Rae Goodwin, Rafael Sanchez, Raquel du Toit, Rebecca Patek, Rob Andrews, Rob Cerrato, Robert James Anderson, Robert Pepper and the Zebra, Roberto Sifuentes, Rocío Boliver, Ron Athey, Ross Moreno, Rush Aaron Hicks, Ruth Phaneuf, Ryan Eggensperger, Ryan Hawk, Ryan Krause, Sabotanic Garden, Sam Roeck, Samuel Jablon, Sarah Butler, Sarah Hill, Sarah Maxfield, Scott Hawkins, Sean Ali, Sean Noonan, Sherman Fleming, Sherry Aliberti/CocoonNYC, Shinichi Takashima, Shir Lieberman, Sickles, Sindy Butz, Sneaky Mister, Sophia Cleary, Stephanie Browne, Sylva Dean and Me, Tadashi Yonago, Talya Epstein, Teena Lange, Tess Miller, The Georges, The Illustrious Blacks, Theodore Robinson, Theresa Buchheister, Thomas Albrecht, Thomas Bell, Tom Swafford, Tré Chandler, Uniska the Performance Body, Upholstery, Valerie Kuehne, VestAndPage, Virginia Warwick, W Christiawan, Walter Wright, WashMachine, Whitney V Hunter, WILD TORUS, Yoshihito Mizuuchi, Yuenjie Maru, Zen-Go.